THE BENEFITS OF FASTING
By Dr. Lord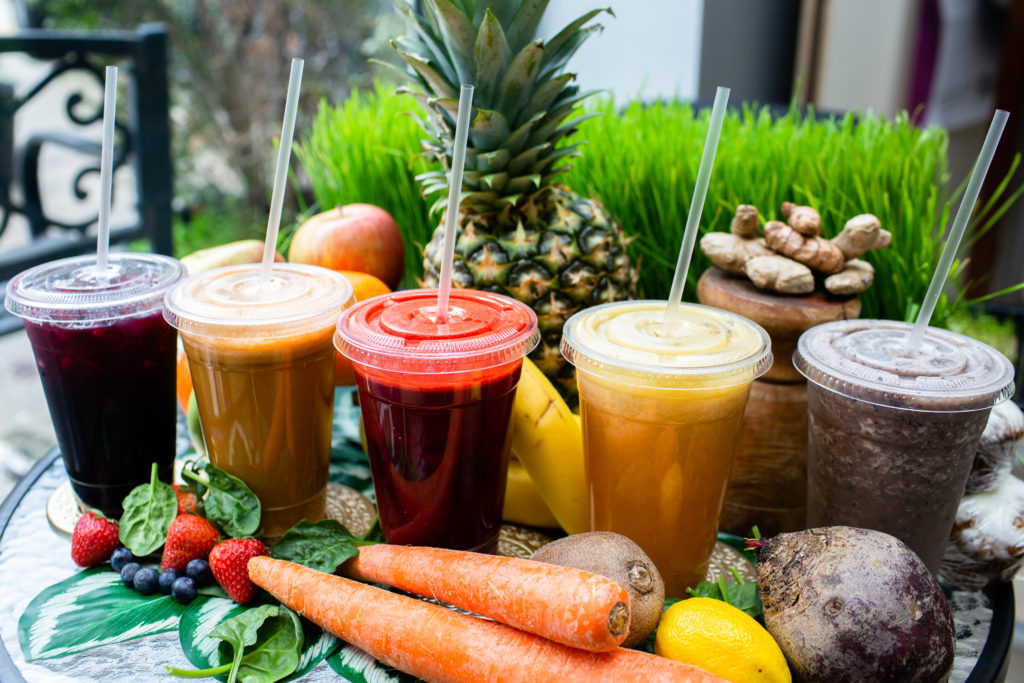 THE BENEFITS OF A JUICE FAST
In addition to losing some belly fat, a fast helps to detoxify your blood and colon. Fasting can also help with digestive issues, constipation and spiritual growth. If done right, it can bring about a miracle solution to your problem. In the bible, in the book of Daniel, it is shown that Daniel as well as his friends, Medrach, Shedrach and Abednego did not eat the rich foods of their oppressors. Instead they ate vegetables, soups and drank lots of water as well as herbal teas. They were able to withstand being thrown into a lion's den and a fiery furnace!
If you can fast for seven days it would help you to detox your body of some of the junk that has accumulated in your system over the years. Many people do not fast nor detoxify their bodies. Fasting for just one day can help boost brain function, lower inflammation, improve heart health, improve blood pressure, decrease appetite and improve discipline.
I ask my clients all the time, "When was the last time you did a detox?" More often than not, the answer is, "I don't remember ever doing one." In many cultures, parents ensure that their children take something that purges their systems. This helps to rid the body of parasites, too much sugar, psoriasis, eczema and a host of other blood issues. Fasting also gives the internal organs a rest from processing all the food that goes into our bodies daily. It is important to ask your doctor if it's okay for you to embark on a fast, especially if you have compromised health. In many cases, fasting is recommended. In some cases, it is wise to proceed very cautiously.
In terms of spiritual development, a fast with daily prayers can help one to tremendously relax the mind, helps with disciplining the mind and body which helps you to achieve any goal that you set. Fasting can help calm the mind from incessant chatter and constant worry.
Fasting helps one to think peaceful thoughts, to slow down and to let go and let God fight your battles. Fasting also enables focus and clarity to some complexing and worrisome issues or problems. Fasting with prayers also reduces stress.
It is a good idea to do a juice fast. This consists of all natural cold pressed juices, wheatgrass shots, water and herbal teas. A watermelon fast is a good way to detox the body and the mind quickly.
Some rules to fasting:
Do stay hydrated. How much water should one drink? Half your body weight in ounces.
Go for a walk and meditate. This helps to take your mind off the fact that you're hungry,
Ask your medical doctor if it's a good idea for you to fast, especially if you have diabetes.
Start off small.
Don't feast when you come off a fast.
Stick with what you learned during fasting. Eating little portions and not overindulging in food is very healthy and you will stay slim.
Don't fast if you're pregnant, breastfeeding or have blood sugar issues like diabetes.
Focus on the reason or reasons for your fast.
Do pray often while you fast. Meditate on scriptures. Some problems can only go away with fasting and prayer. (See Mark 9:29)
Praying with a prayer partner helps achieve what you're praying for.
Dr. Lord pastors at Inspire New York, a church & wellness center in Queens, NY. She is a naturopathic doctor, practicing at a juice bar called Mother Earth and is the author of several books, the latest being, Beyond Organic: A Guide to using Food & Plants as Medicine.
13 WAYS TO CONQUER STRESS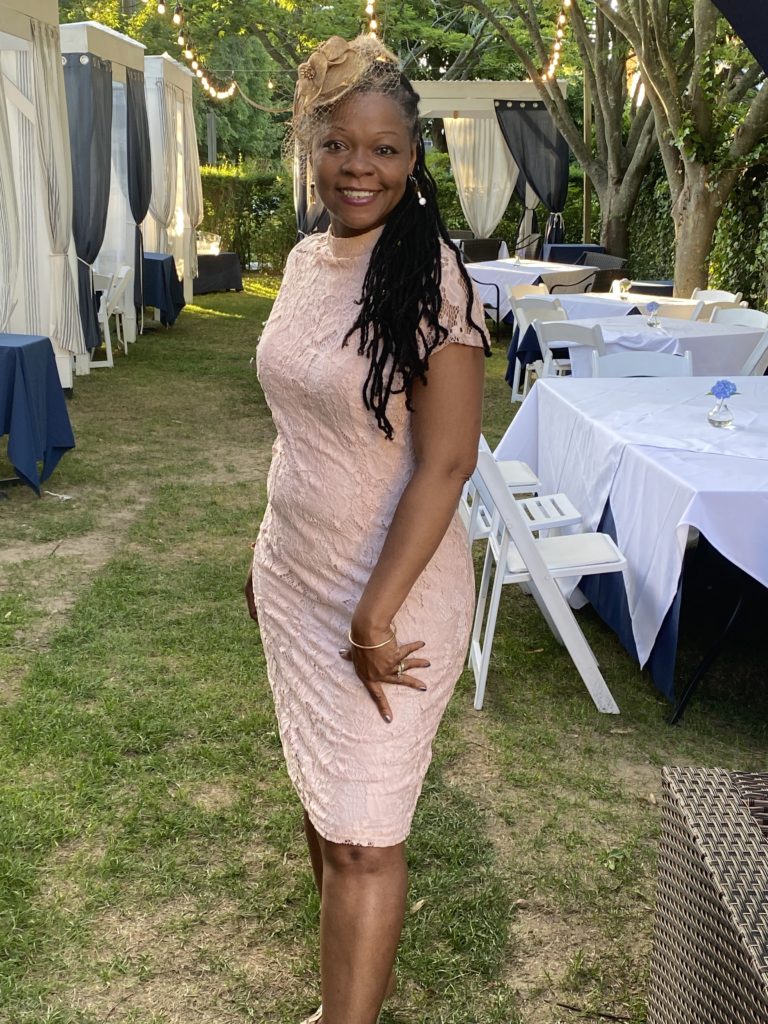 THE POWER OF PH
by Dr. Lord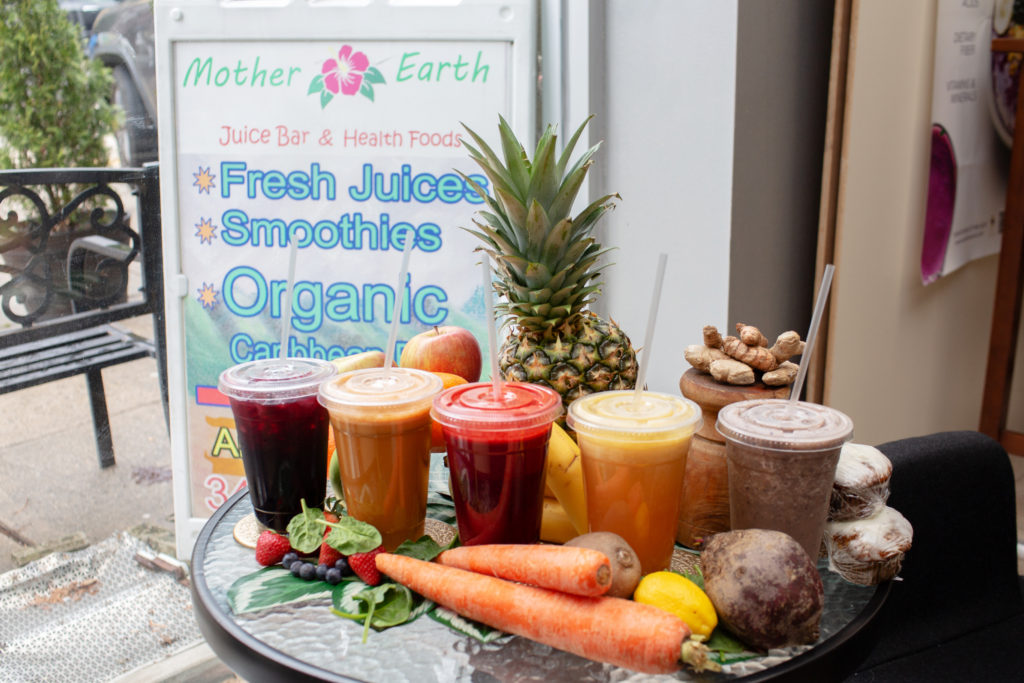 The reason many people fall sick is because some of their vital organs, tissues and blood break down. This is actually caused by deficiencies of nutrients, vitamins and minerals in their diet. Many people are also unable to digest or absorb these crucial nutrients and minerals. These food substances provide very important nutrients, and when our bodies don't get them it starts the breakdown of vital organs. These deficiencies can be traced to our food supply and the soil that grows the food supply. Very often, the soil from whence most of our foods come from are lacking in rich minerals. My objective is to show how getting the right food substances, minerals, amino acids, vitamins, fats and carbohydrates can bring or keep our bodies back into balance and perfect health. My goal is to show how preventative medicine, through feeding our body, mind and spirit the right food substances, along with lifestyle changes can cause us to live a long, prosperous and healthy life.
PH stands for power or potential of hydrogen, that is, how many hydrogen ions are in a solution, which determines acidity or alkalinity of that solution. pH can measure the speed of digestion.
Everything in life is about balance. pH is no different. Our bodies can be too acidic or too alkaline. We want to have a balanced pH of between 6.4 to 6.6 in order for our bodies to absorb essential minerals such as iron, iodine, manganese, magnesium, potassium and more. We can test pH by using pH strips. You put the strip under your tongue and remove after about five seconds. Next you match the color up with the chart on the Universal pH strips. The ideal color should be a cool mint green, light jade color. The more yellow the color of the strip, the more acidic you are. The darker the green turning to dark purple, the more alkaline you are. Ideally you want to be in the middle… a mint color.
The saliva pH tells the condition of the liver, while the urine pH will tell the condition of the way the body is functioning and eliminating waste materials.
Many problems arise from high acidity, such as joint pain and inflammation. Interestingly enough, high acidity comes from one's diet. So we should be careful to have a balanced diet. Many Americans consume too much acidic foods giving disease a door to come into entire families. Many diseases that are said to be hereditary are based on the diets of one's parents and ancestors. The diet and foods that are part of one's heritage or culture, if not balanced, can cause history to repeat itself. So if someone's dad died of prostate cancer, the chances are higher that the sons may get prostate cancer because of some of the dietary habits that were inherited. Breaking the cycle is not difficult, with careful and keen diet and lifestyle analysis.
Balancing the body's pH will lead to better health and longevity. There are many foods, fruits and vegetables that can influence one's pH.
Highly Acidic Foods for when pH is too alkaline include asparagus, barley, dried beans, beechnuts, beef, buckwheat, bread, butter, cashews, cereals, cheese, chestnuts, chicken, chocolate, clams, cod liver oil, cottage cheese, cornmeal, crab, cream, eggs, farina, fish, flour, frog legs, ham, hazelnuts, hickory nuts, hominy, honey, horseradish, lamb, lentils, lobster, mackerel, maple syrup, margarine, mussels, mushrooms, oats, pasta, peanuts, pecans, pistachios, pomegranate, pork, prunes, rice, rye, sauerkraut, salmon, scallops, smoked herring, sole, pasta, sugar, syrups, tapioca starch, turkey, walnuts, wheat germ and wine.
Highly Alkaline Foods for when the pH is too acidic include:
Alfalfa sprouts, almonds, apples or apple cider, apricots, artichokes, bananas, beets, beet tops, blackberries, blueberries, broccoli, Brussel sprouts, burdock, cabbage, cantaloupe, carob, carrots, chlorella, cauliflower, celery, chard, cherries, chives/scallions, coconut, cucumbers, currants , cranberries, dandelion greens, dates, dill, figs, flaxseed, garlic, grapes, grapefruit, guava, huckleberries, Irish moss, kelp, leeks, lemons, lettuce, limes, mango, melons, millet, mint, molasses, mulberries, barley, collard greens, mustard greens, nectarines, okra, olives, olive oil, onions, oranges, papaya, parsley, parsnips, passion fruit, peaches, pears, persimmons, pineapple, plums, radishes, raisins, raspberries, rhubarb, Romaine lettuce, rutabagas, sea grass, sorrel, soybeans, spinach, squash, dulse, sea vegetables, spirulina, strawberries, Swiss chard, pumpkin, tangerine, turnips, Vegetable oils, water chestnuts, watercress, watermelon.
Tofu is an alkalizing protein while pork, meats, bacon, beef, turkey, shrimp, clams tend to be acidifying protein.
Some health problems that can arise when the body's PH is too acidic are:
Liver disease, lung disease, osteoporosis , bone loss, Crohn's disease, bladder, kidney problem, mineral deficiency, muscle wasting, thinning of skin, low energy, loss of teeth, cold sores, diarrhea, depression, anxiety, mood swings, anemia, reproductive problems, muscle cramping…if the urine is acidic, we may see reproductive problems as well. (Manganese is not being absorbed and the reproductive system loves manganese.)
When the pH is above 6.6, it is moving in an alkaline direction. One can expect colon problems, parasites, yeast and bacterial growth. This alkaline condition can cause a toxic colon, constipation, a toxic lymphatic system, sinus problems and upper respiratory infections. Skin can also be affected, lack of oxygen in the liver, pigmentation problems, sometimes body odor. Vitamin C may be lacking.
The liver has six needs for its best performance. If it's not getting enough mineral, it starts deteriorating and other organs are affected negatively as well. The top needs of the liver are: Water, Oxygen, Calcium, Vitamin A, Iron and Iodine. Consider what foods or supplements you are currently taking that feeds your liver. What is your current source of calcium? Are you drinking enough good water? Eating enough green leafy vegetables? Where is your iron coming from? We must pay attention to the needs of our body, provide for these needs in order to live our healthiest lives.
Without proper pH balance, digestion and elimination move at the wrong frequency and essential minerals and nutrients cannot be absorbed into the body. We need minerals and nutrients to function at 100%. Intramaxx has all the minerals we need, call us to learn more.
Please make a tax deductible donation to our building fund. We invite you to come to the mountains in Ellenville, NY to a four bedroom oasis where you can stay for some time and rest, relax, detox, try ozone therapy, weight loss, sacral cranial massage therapy, restore health and feel the abundance of the Lord! Please make your as generous as you can tax deductible donation payable to People's First Baptist Church 115-42 Sutphin Boulevard, Jamaica, NY, 11434... Thank you!