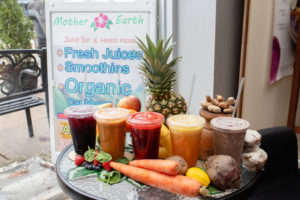 We are a Royal People. We invite you to join us as we teach the art of living an abundant, healthy, prosperous and happy life.  Let go of your stresses, burdens, worries and fears and follow me to live your healthiest happiest lives possible!
You will learn how to take better care of yourself and your loved ones. Through food, plants, minerals, lifestyle changes, oxygen therapy, water therapy, meditation, adequate sleep and exercise, your good health can be restored.
If you are ready to take this journey with me to better health, type your name and email address in the box below.
Be sure to get my new book, Beyond Organic: A Guide to Using Food & Plants as Medicine, it help you to understand the process and protocols to regaining good health and staying healthy!
With Love & Light,
Dr. Simone Lord
(Doctor of Naturopathy)