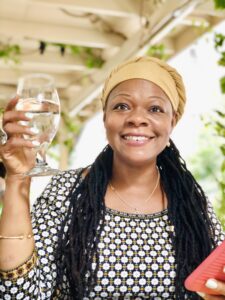 Welcome to Royal People Group.  I'm Reverend Dr. Lord, N. D (preventative medicine) and President of Royal People Group. We are on a mission to help as many youths and families as we can to live healthier, happier, longer and more prosperous lives!
We do this by providing mountain retreats, oxygen therapy, health & wellness workshops to those who may have compromising health issues such as diabetes, cancer, weight gain, inflammation and more. Our goal is to help you get healthier within three to six months.
Some of the services we provide are:
Mountain retreats: Decompress & de-stress by enjoying a day or a week in the mountains of Ellenville, NY. Groups welcomed.  Youth groups welcomed for a fun camping outdoor experience. Helps with restoring health, burnout recovery, rehabilitation, lose weight, detoxification and more.
 
Juicing Workshops & Demonstrations at Mother Earth Juice Bar 115-24 Sutphin Boulevard, Jamaica NY.
 
Naturopathic Consultations: include iridology, pH balance and more.
 
Sacral Cranial Therapy Massage: Restore good health by emptying your mind of past problems and troubles. Reset techniques and help letting go of emotional trauma.
 
Spiritual counselling: Talk things out with our pastors. We offer marital counseling, family counseling, financial counseling, health counseling, grief counseling and more. 
 
Spiritual Development:  Is your confidence low? Need to develop the kind of faith to move the mountains of obstacles out of your way?  We invite you to come out on Sundays or Zoom in and fellowship with us! You will learn how to fight spiritual battles, take back all that was stolen from you, be restored, be transformed into the man or woman you always wanted to be! Sundays 1-3 pm at Inspire NY 115-42 Sutphin Boulevard, Jamaica, NY 11434
 
Reflexology & Foot Detox: A foot detox and foot rub that brings ease to the all the aching organs.
 
Spa Day workshops:  Groups or individual, come to a Spa Day and enjoy services such as foot detox, reflexology, massage therapy, iridology, naturopathic consultations, lectures by doctors, herbalists, wellness experts, delicious food, teas and juice therapy…. all to inspire you to live happy, healthy and holy!
We look forward to helping you live your healthiest life! Don't believe all the bad news! Be strong in the Lord and keep the faith!
Please fill out your name and email in the boxes below and we will be in touch with you to help you!
With Love & Light,
Dr.  Lord
Call 917-720-2485
Visit us at Inspire New York 115-42 Sutphin Boulevard, Jamaica, NY 11434
Come Get a Juice and Healthy Food, Herbal Remedies and Supplements at 
www.motherearthjuice.com